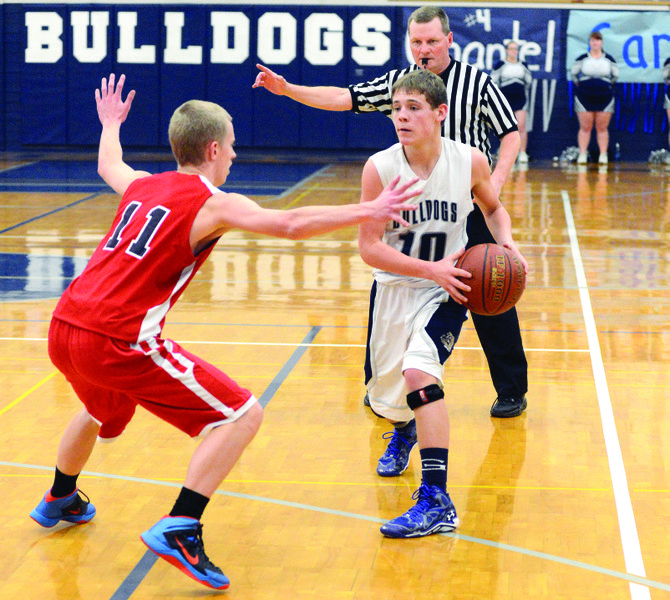 Grangeville's Austin Parks keyed an overwhelming run of offense for GHS, which scored the first 19 straight points of Saturday's league game against Coeur d'Alene Charter.
Before the visitors lit their side of the scoreboard on Jan. 25, Parks capped the spurt with a corner trey, but most of the early offense came on layups following turnovers.
Charter finished with fewer points (19) than GHS scored in the first quarter.
Stories this photo appears in:

The Bulldogs made short work of a Central Idaho League foe with a 19-0 start en route to a 53-19 win over Charter last Saturday, Jan. 25, leaving only Orofino to stand between Grangeville and the CIL title.