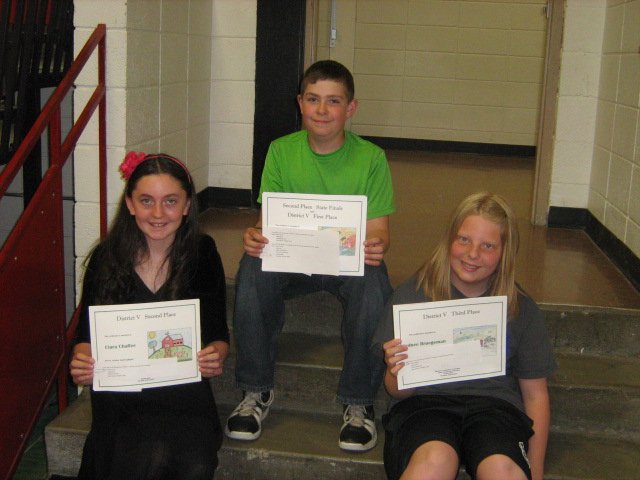 Three sixth grade students from Prairie Elementary School recently won the art design contest sponsored by Idaho Farm Bureau. Ciara Chaffee, left, received a second place and a check for $25 for her entry into the District 5 contest, which includes the 10 northern counties of Idaho. Carson Forsman, center, received a first place in district and a check for $50 for his drawing of the farm scene. Sydnee Bruegeman, right, won third place in the district, and a check for $25. Forsman's entry was entered on the state level to compete with the four other districts. There he won second place and a check for $50. Congratulations to these students. Mrs. Sherry Holthaus is the teacher for these three students.
Stories this photo appears in:
Cottonwood News
Happy Fourth of July to everyone. Have fun with your family and friends, and remember "Freedom isn't Free." We have to work at keeping the freedoms we have or they will be taken away. Fr. Paul will have a Mass at 7 a.m. at St. Anthony's in Greencreek on the 4th of July. What a great way to start the day.