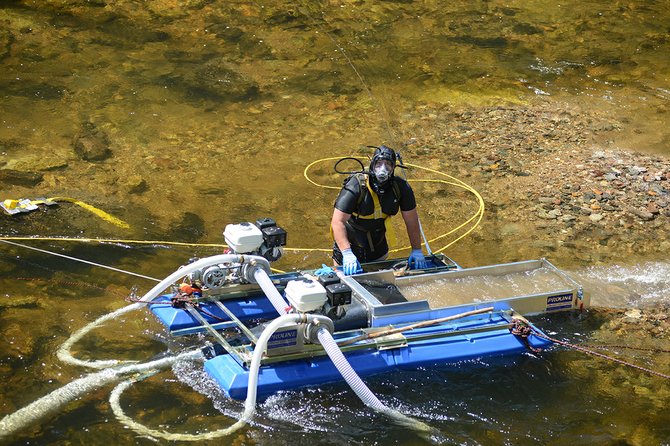 An American Mining Rights Association-affiliated suction dredge operator pauses while clearing an obstruction from the sluice on Shannon Poe's dredge. As of last Sunday, July 20, three AMRA setups continued to work the South Fork Clearwater River in opposition to federal permit requirements.
The pictured dredge is a six-incher Poe refers to as "Big Blue"; details are available on AMRA's Facebook page, facebook.com/americanminingrights.
Stories this photo appears in:

West of old Golden, the South Fork Clearwater River bent around the feet of mountains.