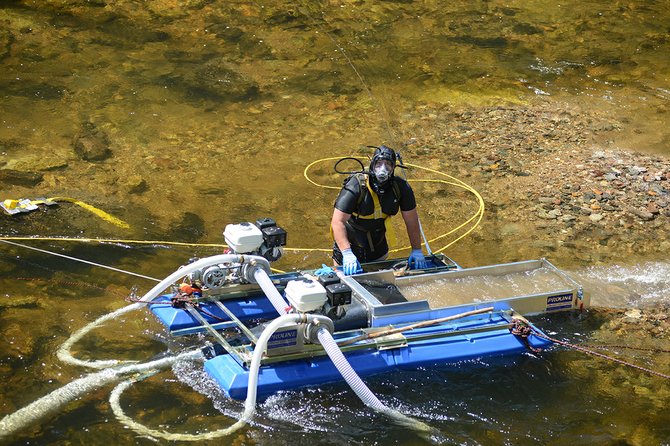 An American Mining Rights Association-affiliated suction dredge operator pauses while clearing an obstruction from the sluice on a dredge.
Stories this photo appears in:

"I think it was a success," he said. "This is one of the few times that the miners actually got together and worked with the agencies to make it actually more streamlined, easier for the agencies and the miners. … They're finally listening and maybe thinking instead of overregulating, maybe they've got too much here."

West of old Golden, the South Fork Clearwater River bent around the feet of mountains.