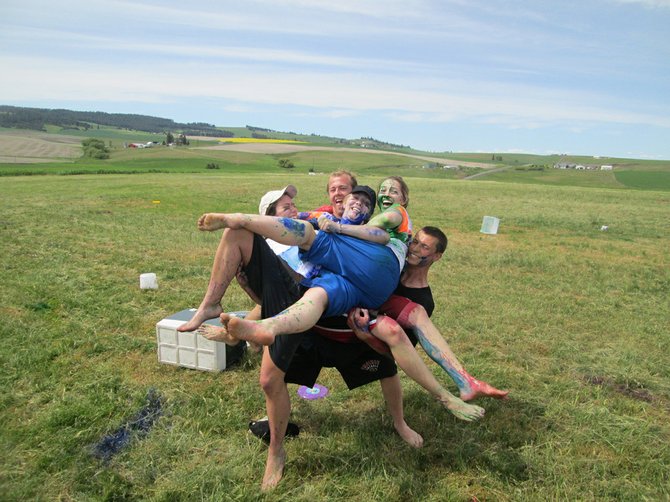 Summit Academy senior Matthew Schwartz is holding his classmates Sarah Chmelik, Megan Rehder, Michael Waters and Rachael Frei.
Stories this photo appears in:
Cottonwood News
Lots happening at Emmanuel Baptist. Aaron Michael Weil will be live in concert at Emmanuel Baptist church on Thursday, June 19, at 7 p.m. (located at 404 Foster in Cottonwood).