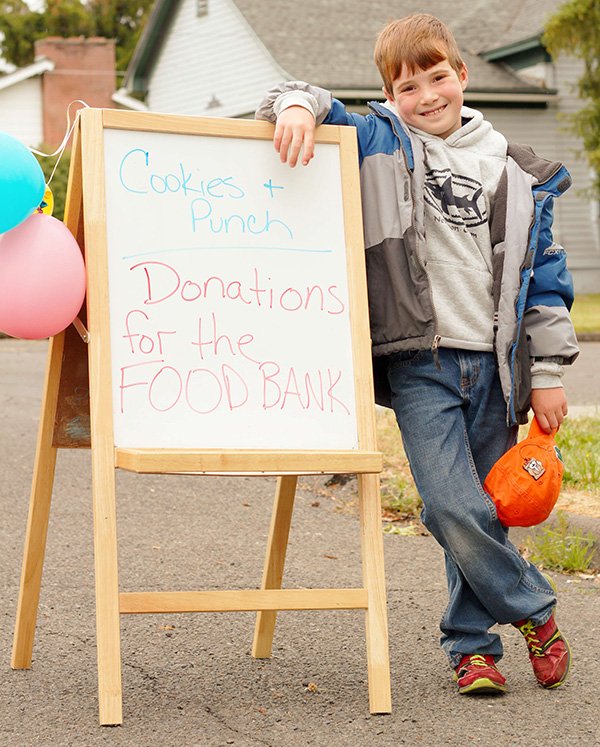 Mark Boehmke of Grangeville raised a total $350 at his South Meadow Street lemonade stand last Saturday, June 14, all the proceeds from which go to the Camas Prairie Food Bank. This is the second year for his drink stand fund-raising effort; last year he raised $200, and next year his goal is $500.
Stories this photo appears in:

What's happening this week
Community Briefs for June 18 edition. Entries sought for Border Days parades GRANGEVILLE — Anyone interested in being in the Border Days parades July 2 (2 p.m.), 3 (2 p.m.) and/or 4 (11 a.m.) should fill out the entry form in this week's paper or call Dave Stearns no later than Monday, June 23. Parade lineup is 45 minutes prior to the parades at Baker Truck Service on North C Street...