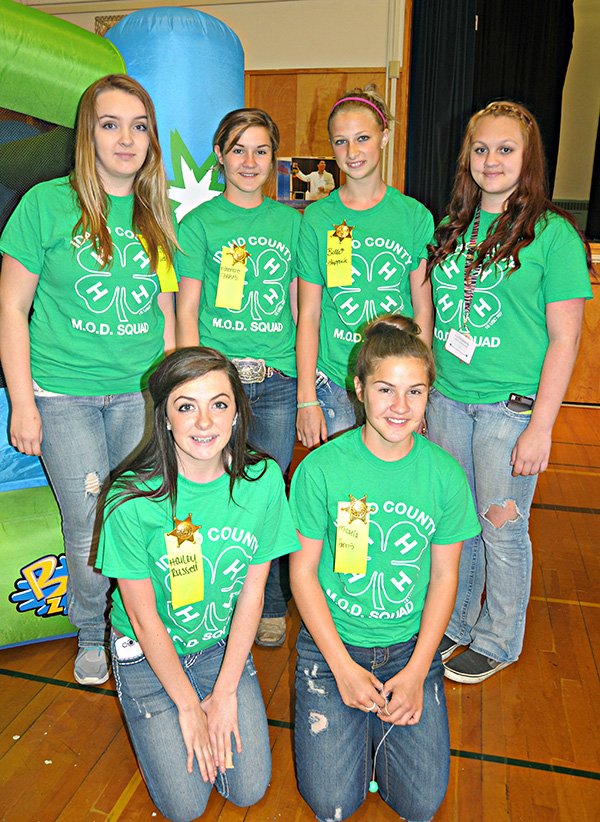 Idaho County 4-H Mod Squad members recently helped with the Camas Prairie Preschool spring carnival and graduation event. Pictured are the group's members (top, L-R) Matea Wilson (grade 9), Macenzie Farris (7), Bella Klapprich (7), Kayla Creutzberg (9); and (front, L-R) Hailey Russell (8); and Micaela Farris (7). Mod Squad is a group of seventh through ninth graders who participate in this community service program through the 4-H office.
Stories this photo appears in:

What's happening this week
Community Briefs for June 18 edition. Entries sought for Border Days parades GRANGEVILLE — Anyone interested in being in the Border Days parades July 2 (2 p.m.), 3 (2 p.m.) and/or 4 (11 a.m.) should fill out the entry form in this week's paper or call Dave Stearns no later than Monday, June 23. Parade lineup is 45 minutes prior to the parades at Baker Truck Service on North C Street...