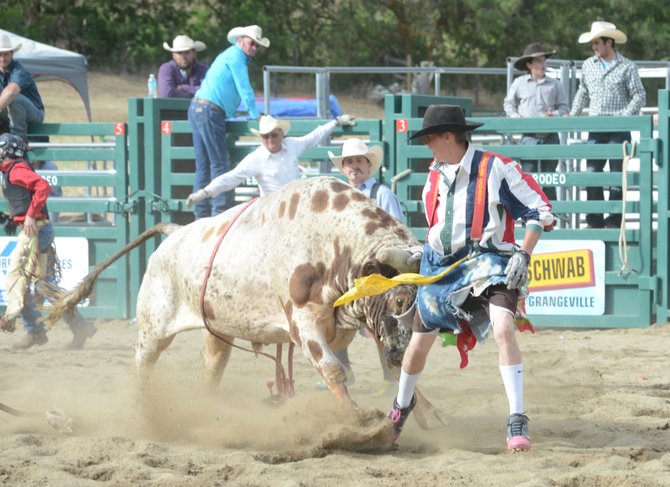 Just one bull rider was able to stay on his animal as the stock provided by Superior Rodeos turned in a dominant performance last Saturday.
Pictured is the first ride on June 14, which started with the bull taking a shot at the gate man and ended after a powerful spin. The bull then spotted bullfighters, one of whom tried a desperate stiff-arm and barely escaped the beast's charge.
See buyfreepressphotos.smugmug.com for the full sequence.
Stories this photo appears in:

Superior. That's one word for the rough stock that ran the cowboys ragged at the 25th Annual White Bird Rodeo held last Friday and Saturday, June 13-14.