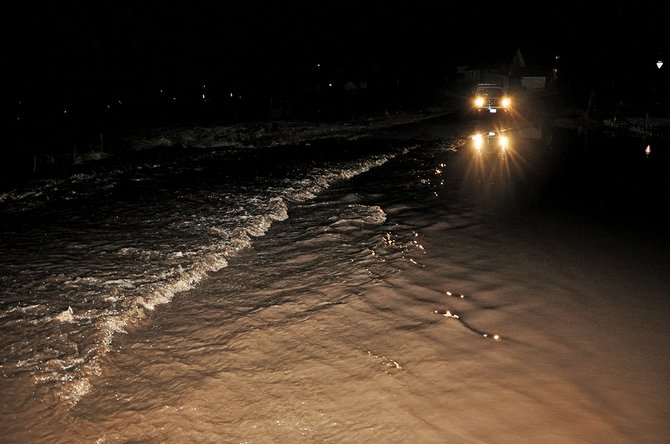 Water was 4 to 6 inches deep across Maple Street in Cottonwood during a Monday evening, March 3, flooding event. A 20- to 30-foot washout was reported around the culvert in this location.
Stories this photo appears in:

Main Street turned into a river Monday evening as rainfall coupled with snowmelt overwhelmed both Cottonwood Creek and city storm drains. As of press time Tuesday, no flood damage was so far being reported by downtown businesses from the March 3 event, according to Cottonwood Police Chief Terry Cochran.