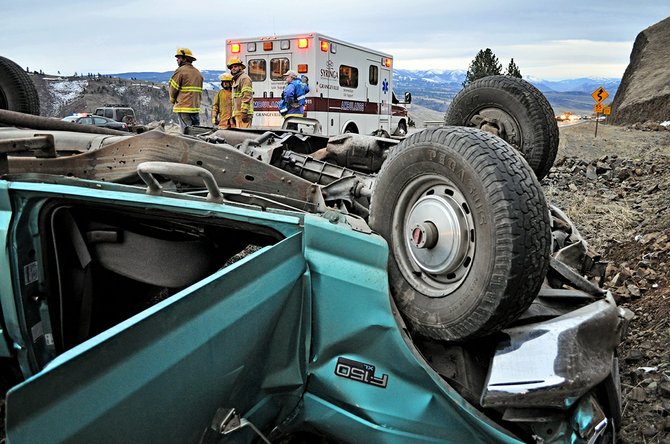 Randy Latimer's Ford pickup lies across the shoulder on U.S. Highway 95 after overturning to avoid traffic that was slowing down at the scene of a prior accident that turned into a car fire.
Stories this photo appears in:

Boise man escapes burning car; Grangeville man injured when pickup overturns
Emergency personnel were already enroute last Saturday evening to a one-car injury crash and subsequent fire on the White Bird summit when a second vehicle coming onto the scene lost control and overturned, seriously injuring the driver. As of press time, Randy A. Latimer, 61, of Grangeville, was listed in critical condition in the intensive care unit at St. Joseph Regional Medical Center in Lewiston. The other victim, Jeremy R. Kannenberg, 28, of Boise, was transported to Syringa Hospital in Grangeville where he was treated and released.