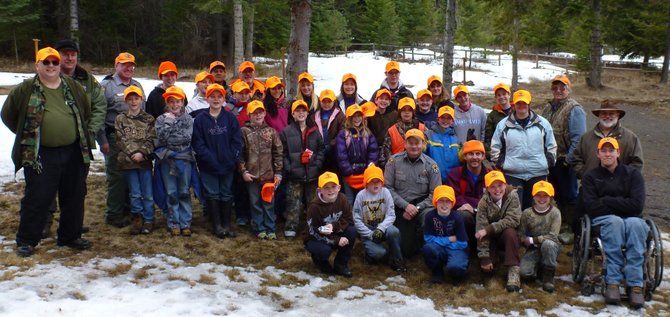 The second section of fresh-faced hunter education graduates, certified last week, "is chomping at the bit to help fill the family freezer and keep the local taxidermy shops busy," Idaho Fish and Game Grangeville district conservation officer George Fischer said. Fischer also noted some big news for youth hunters: Governor Otter signed a law that sets the stage for 10 year olds to be allowed to hunt and harvest big game in Idaho. "In the past a big game hunter had to be at least 12 years old," Fischer said. "Studies have found that the longer you wait to introduce a child to the outdoors, the higher the probability they will stay indoors versus enjoying the healthy lifestyle hunting and fishing have to offer. The new law gives parents more freedom to decide when their child is ready to hunt. Youth hunters have to be well coached and have a solid role model to follow. Big 'attaboy' to the volunteer instructors who keep Idaho's Hunter Education program one of the best."
Stories this photo appears in:

Hunters ed course wraps; youth hunting to expand to include 10-year-olds.