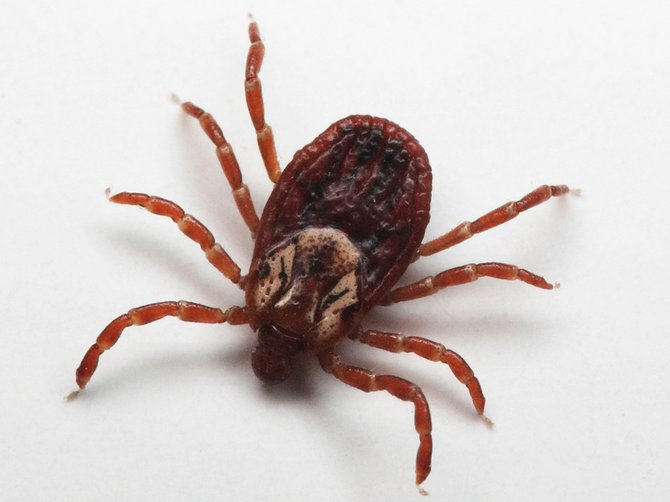 The best way to remove an adult tick is mechanically. To facilitate prompt removal, fine-tipped tweezers can be used to grasp the tick as close to the skin as possible and detach it by applying a steady upward force without crushing, jerking or twisting.
Stories this photo appears in:

Warming weather in the Pacific Northwest always brings with it a renewed threat of tick paralysis in animals and people. Tick paralysis is a somewhat uncommon but potentially fatal disease that can affect virtually all warm-blooded land animals.