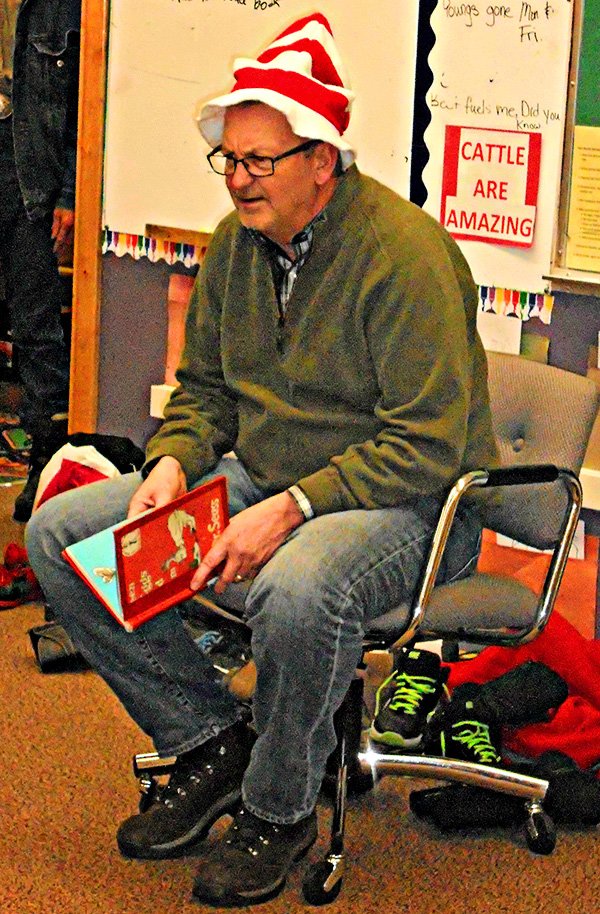 Free Press staffers realized they weren't the only ones to get this look from Idaho County Free Press-Shopper publisher Andy McNab. Andy had the pleasure of reading "Green Eggs and Ham" to Kids Klub afterschool program participants Monday, March 17, to celebrate both Dr. Suess's birthday earlier in the month as well as St. Patrick's Day. Kids in the program range in ages from 4 to 12.

Stories this photo appears in:
It's Your Business
Are you interested in learning to work on your finances? Instructor Bobbie Christensen will present "Building Your Financial Portfolio" Monday, May 5, 6 to 9 p.m., at the Super 8 Conference Room in Grangeville. This is sponsored by Super 8 and Lewis-Clark State College Grangeville Outreach Center.