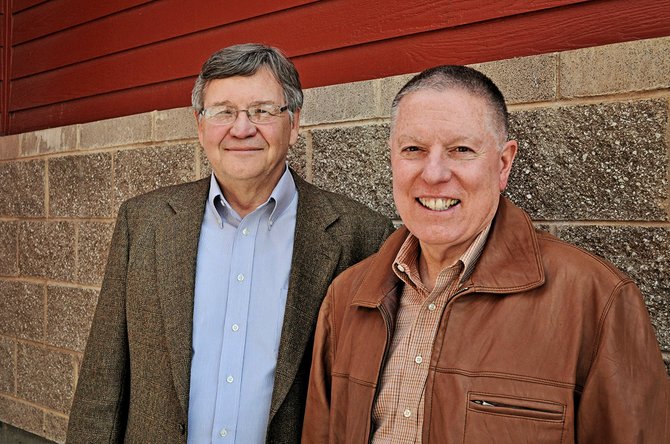 Democratic candidates (L-R) for lieutenant governor, Bert Marley, and governor, A.J. Balukoff, stopped in Grangeville last Thursday, March 20, as part of a region-wide campaign tour.
Stories this photo appears in:

Candidates for Idaho governor and lieutenant governor, A.J. Balukoff and Bert Marley, respectively, visited the region last week on a communities' listening tour.