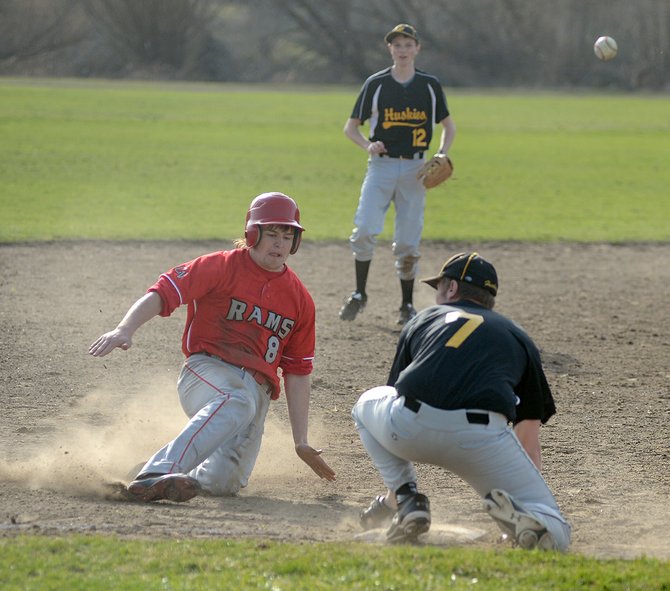 Clearwater Valley's Dillon Fisher beat Highland's attempt to make a play at third base with a strong slide last Monday, March 25, at CVHS. The Rams wound up winning 6-5; having lost to Prairie, they're 2-1.
Stories this photo appears in:

Prairie's first baseball season in recent memory began with a blast March 17 against a Clearwater Valley squad guided by a new hand. CV's bench boss, Josh Bradley, has a group of 16, of whom 14 have been regulars with his Babe Ruth and little league squads for years.