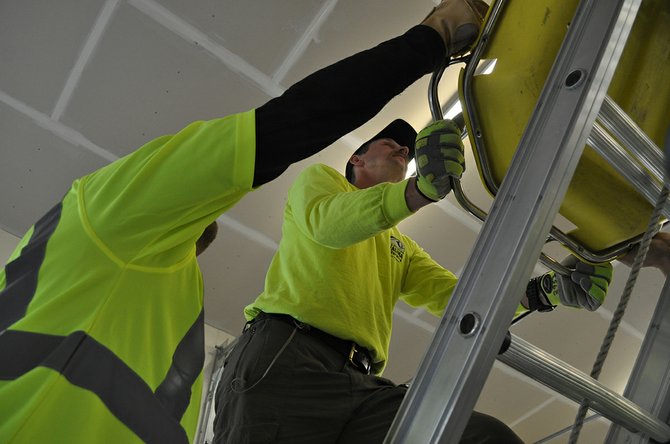 Training has involved ladder techniques (Dick Dutcher pictured).
Stories this photo appears in:

Local team drills confined space rescues
When there is work to be done in the underbelly of, say, a grain silo or a sawmill, someone has a job to do. But for the work to go forward without raising eyebrows at the Occupational Safety and Health Administration, someone has to know how to respond to emergencies that might trap workers in confined spaces. And not just any rescuers will do.