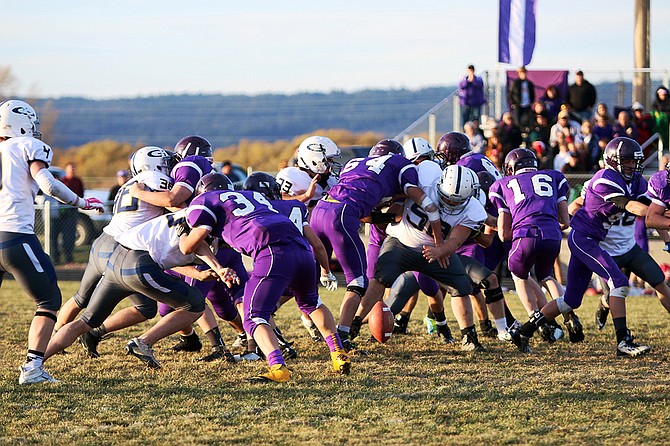 North Fremont led 28-14 through three quarters during the 2A quarterfinal between the Huskies and Bulldogs last Saturday, Nov. 8. During the first two minutes of the fourth quarter, North Fremont fell apart under pressure from Grangeville's offensive and defensive lines — partly attributable to the likes of Jakob Layman (58) causing chaos in the North Fremont backfield.
Stories this photo appears in:

North Fremont had no trouble with Bear Lake on Halloween Weekend, but gave away a "trick-or-treat" game on Nov. 8, allowing Grangeville five late touchdowns — and a 49-28 quarterfinal win.