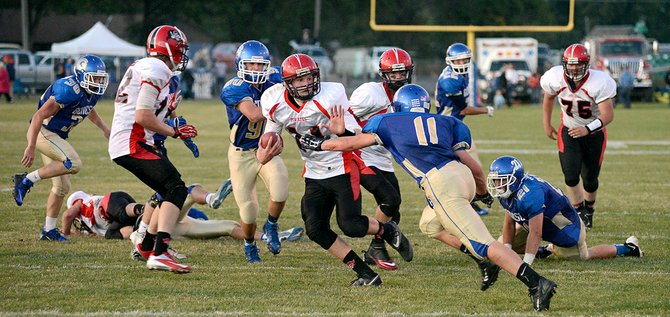 Blocks by Phillip Spencer (75, right), Tanner Ross (12, left) and others gave Prairie quarterback Jake Bruner (11, center) a chance to make a one-on-one move against an overmatched linebacker early in Prairie's 60-20 win at Genesee last Friday night, Sept. 5. On the play, Bruner scored his second rushing touchdown of the first quarter.
Stories this photo appears in:

Prairie's season opener featured a matchup of two of the Whitepine League's elite teams — a rematch between teams whose places in the WPL pecking order were determined by a back-and-forth 96-point shootout last September in Cottonwood.