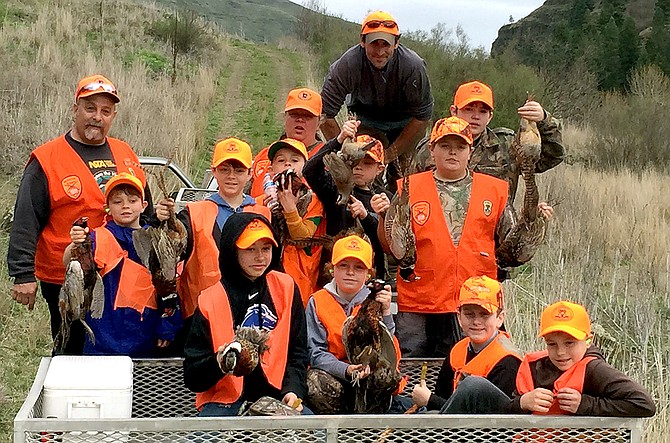 The best hunter education students from the Cottonwood, Kooskia, Kamiah and Grangeville areas got a day of bird hunting instruction and practice at the Flying B Ranch.
Stories this photo appears in:

Young hunters are the future of conservation and the hunting tradition. By introducing our youth to the joys of hunting at an early age, we can ensure the future of hunting and conservation remains strong.