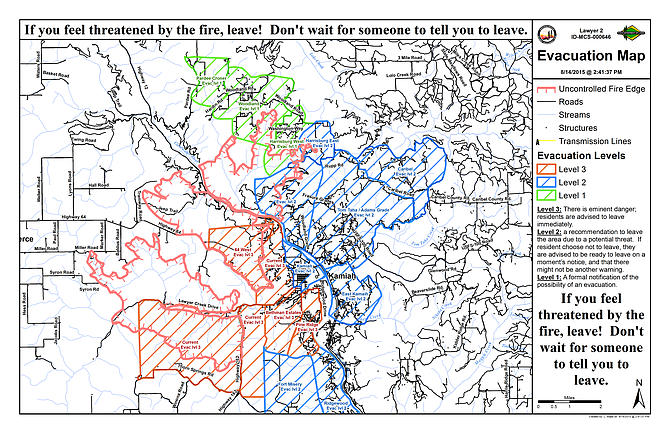 Evacuations map, Aug. 14, via Lawyer Complex incident command. Current as of 2:30 p.m.
Stories this photo appears in:

According to FEMA, the Lawyer Complex was immediately threatening 650 homes in and around the community of Kamiah. Approximately 600 of the threatened homes are primary residences while others are secondary homes. The fire was also threatening a power substation, two medical clinics, an assisted living facility, two water treatment plants, a sewage treatment plant, city hall, a police station and a senior citizen center. Additionally, the fire threatens Clearwater watershed, salmon and steelhead spawning areas and the Nez Perce Reservation. Mandatory and voluntary evacuations were issued for approximately 1,200 people.