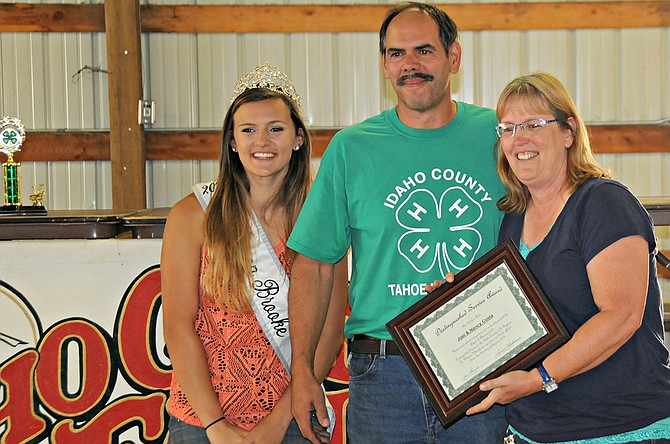 Distinguished 4-H Leaders
Joel and Nancy Costa of the Kooskia area were honored with the Idaho County Volunteer Leaders Distinguished Service Award 2015. This award recognizes an outstanding 4-H adult volunteer leader who has demonstrated leadership, initiative, dedication and commitment to the Idaho County 4-H Program. The Costas are leaders in the Tahoe Hillbillies 4-H Club. They are pictured here with 2015 Idaho County Fair Queen Brooke Eades.

Stories this photo appears in:

Katrina Frei of Grangeville was crowned the 2016 queen...