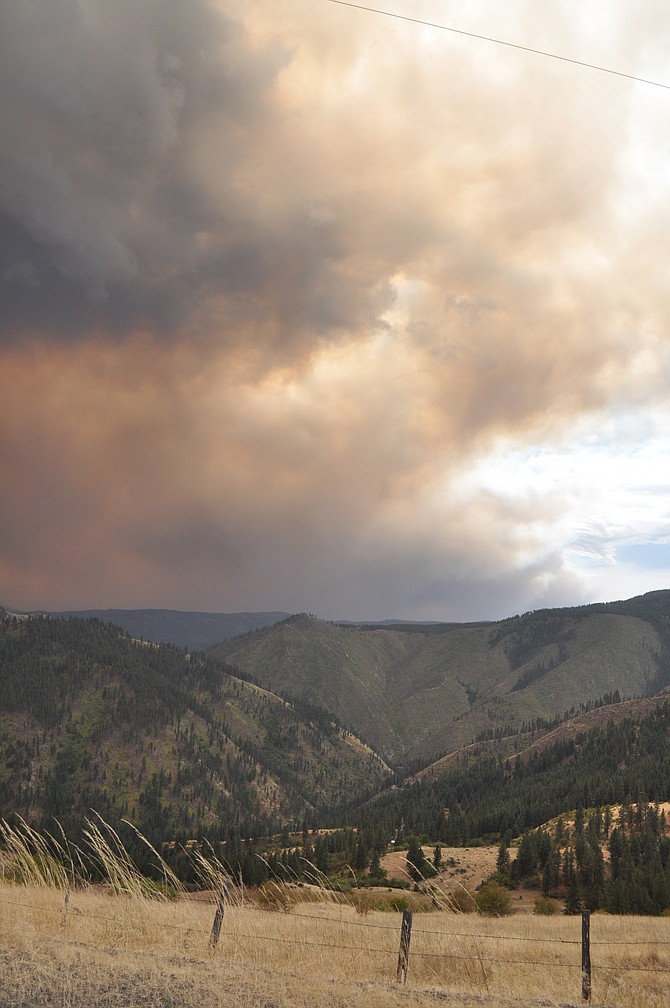 This is a view just after 1 p.m. Saturday, Aug. 29, on the Mt. Idaho Grade, looking across the 2005 Blackerby Fire burn area toward State Highway 14.
Stories this photo appears in:

Yesterday, fire managers and the Idaho County Sheriff's Office escorted 70 rafters by pilot car from French Creek down the Salmon River Road to Riggins. The rafters had been stranded by closures due to the Tepee Springs Fire, which has grown to nearly 49,000 acres and has burned northward from its origin southeast of Pollock all the way to the Salmon River east of Riggins, primarily on Forest Service and Bureau of Land Management land. "Boulders and other debris falling onto the road have hampered additional efforts to transport recreationists and the roadway is currently blocked," the BLM reported Saturday morning. "Transportation efforts to move rafters to Riggins will resume once the roadway is cleared and deemed safe for travel. The Tepee Fire continues to threaten Forest road 246 at French Creek, a road that was initially utilized to escort rafters down to McCall."