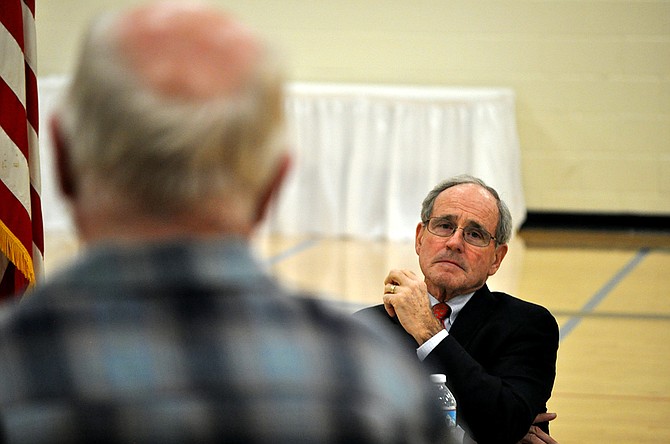 U.S. Senator Jim Risch listens during Tuesday's testimony.
Stories this photo appears in:

'Once they're gone, they're gone forever'
What nearly three hours of public testimony brought forth last week was an emphatic public "no" to long-deliberated plans for a public-private lands exchange between the Forest Service and Western Pacific Timber (WPT).