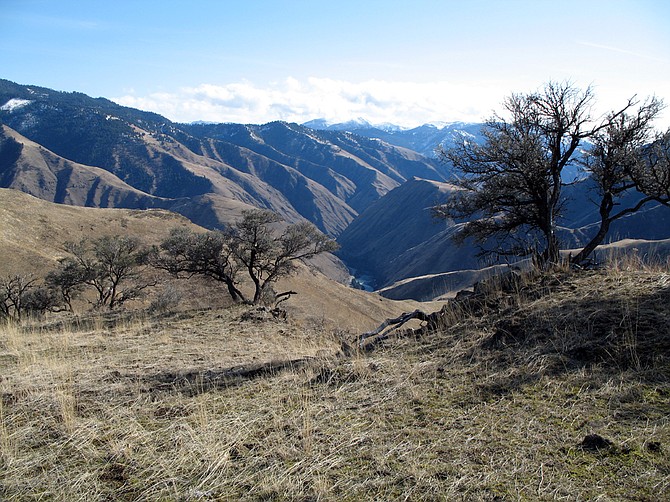 School section pasture inside the Gill Ranch, Salmon River country, pictured in February 2006.
Stories this photo appears in:

Leasing grass on open space
The odds are every substantial ranch has a pasture called the School Section or Schoolhouse. Ranchers utilize grass on state ground fenced in with deeded property through a lease. The lessee is authorized to use the number of acres identified on this lease for grazing domestic livestock at the identified rate.