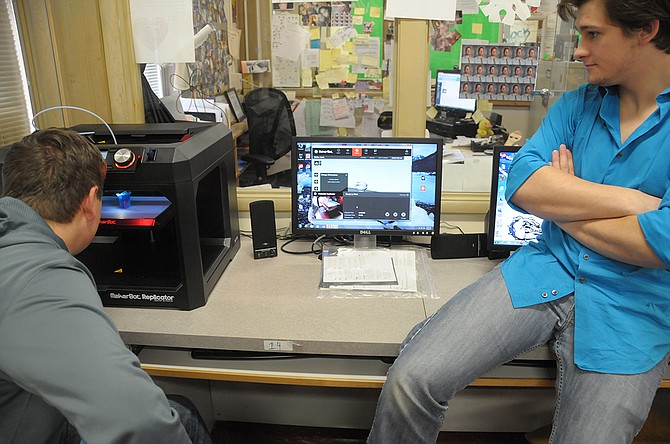 Grangeville High School seniors Garret Kennedy and Travis Goehring discuss options as they wait for the school's new 3D printer to complete a project.
Stories this photo appears in:

Twenty or even 10 years back, three-dimensional printing may have seemed like the subject of science fiction novels. Grey's Anatomy fans may have seen medical implements made on a 3D printer on the show at the Seattle Grace Hospital in recent years. That type of printing is no longer simply a fantasy.