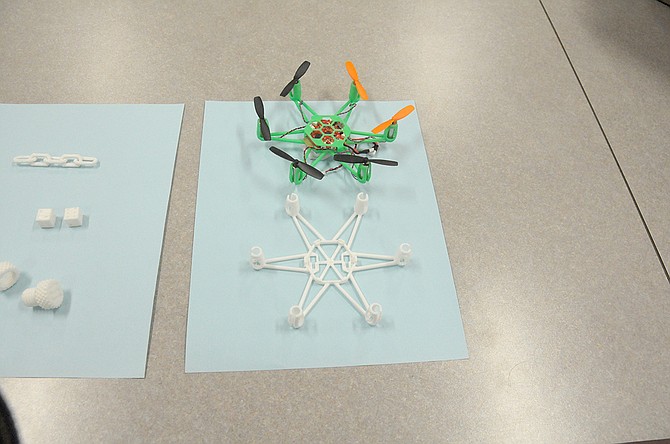 Zach Stinnett has used the 3D printer to print his drone frame (bottom) shown with the original frame (top).
Stories this photo appears in:

Twenty or even 10 years back, three-dimensional printing may have seemed like the subject of science fiction novels. Grey's Anatomy fans may have seen medical implements made on a 3D printer on the show at the Seattle Grace Hospital in recent years. That type of printing is no longer simply a fantasy.