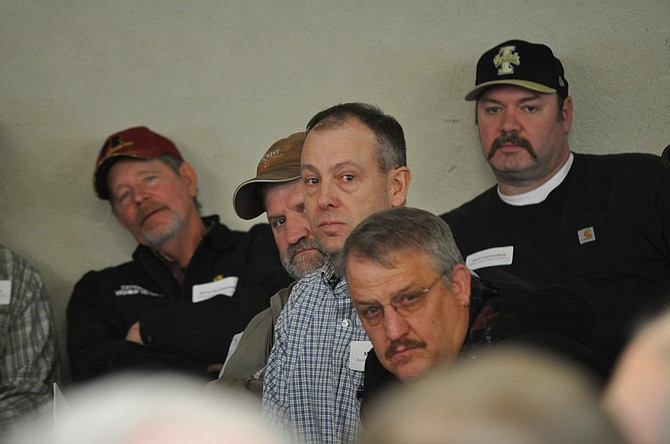 Participants at Saturday's meeting listen as a speaker details funding options for highway districts. More than 65 people attended to discuss the possible SRS funding shortfall and question state and federal representatives on legislative updates.
Stories this photo appears in:

Sections of road would not receive snow plowing or dust abatement, preventative maintenance would decrease, employees would lose hours or even jobs.