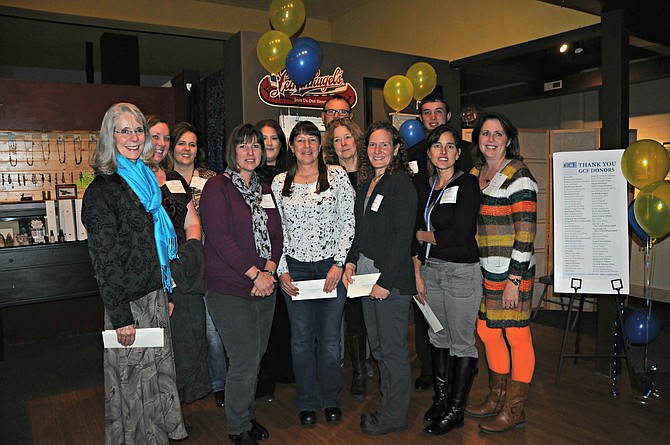 Representatives from the nine organizations receiving Grangeville Community Foundation awards gathered at The Gallery Nov. 5.
Stories this photo appears in:

"On behalf of Mrs. Stefani and Grangeville High School, I thank you for this grant award," said GHS band president Dylan Canaday. Canaday accepted a grant of $300 from the Grangeville Community Foundation at its 2015 grant awards ceremony Thursday, Nov. 5, at The Gallery. In all, nine grants, for a total of $3,748, were awarded.