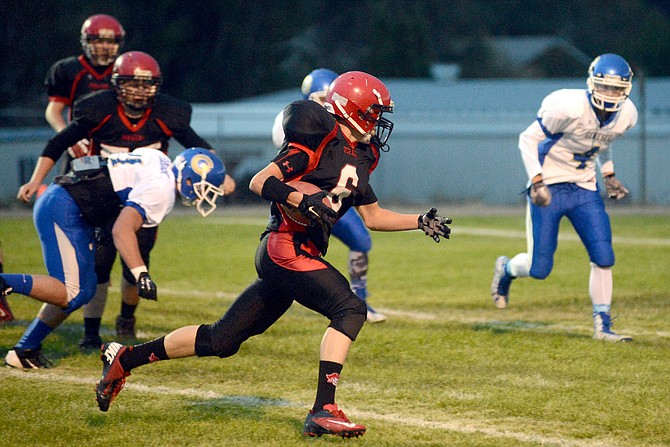 Prairie junior Lucas Wemhoff scored four touchdowns and three two-point conversions during a 48-8 win over Genesee last Friday, Sept. 4.
Stories this photo appears in:

Whitepine League football
If the preseason vote of Whitepine League coaches knocked Prairie off the top of the winners podium, the Pirates pushed much more forcefully for the league's highest place with a 48-8 win over Genesee last Friday night, Sept. 4. Only one other WPL team — Troy — has a league win to its credit thus far. Meanwhile, top-voted Kamiah added a second shutout rout to its ledger — 46-0 over Pomeroy — albeit over a non-league opponent. That afternoon, Clearwater Valley won its season opener for the third straight year, crushing non-league Cascade 80-28.