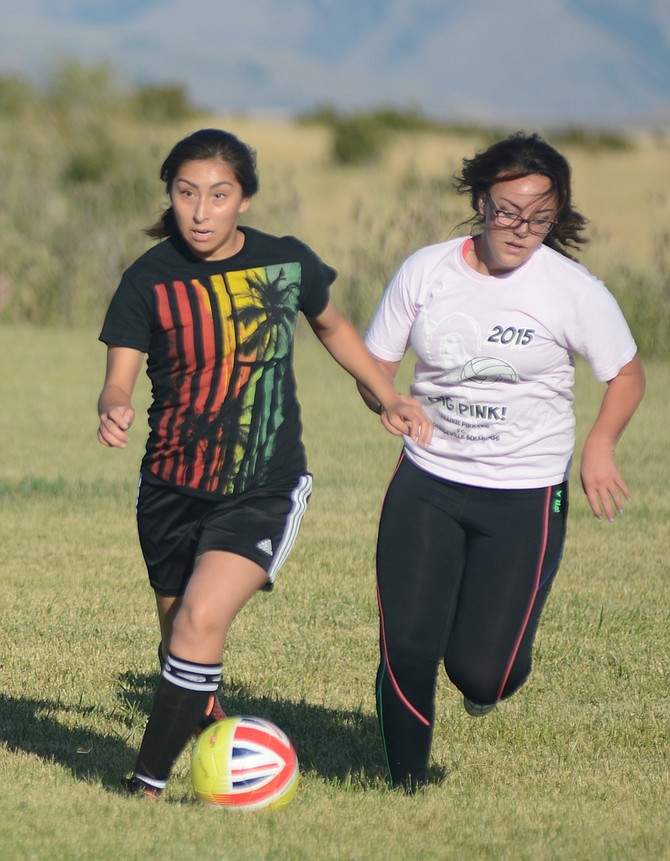 Grangeville's Brenda Gomez (left) and Tessa Godfrey contended for a loose ball during a two-on-two drill held Monday, Aug. 8, at the first-ever GHS soccer practice, which was held in the open area to the west of the football field — which is where the soccer game field will be located.
Stories this photo appears in:

Bulldogs to visit Moscow Aug. 20
It's soccer season. Soccer practice started statewide on Monday, Aug. 8, and a 6 a.m. session at Grangeville High School marked the first time the Bulldogs have taken the field for this sport.