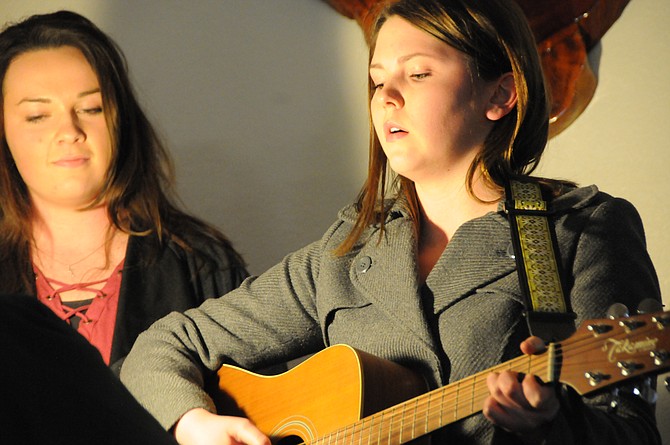 Nicole Frei and Maddie Rehder provided a variety of vocal duets for the Tree of Lights Memorial program Dec. 4. The duo is from Cottonwood. They were accompanied by Kody Duclos on the piano.
Stories this photo appears in:

"I thank you for being here today for a chance to remember those who have made indelible marks on our lives," said Dr. Danny Griffis. Griffis spoke to the attendees of the 2016 Syringa Hospice Tree of Lights Memorial service at the Grangeville Senior Citizens Center Sunday, Dec. 4. More than 75 people attended the event which is held each year to honor loved ones who have died.