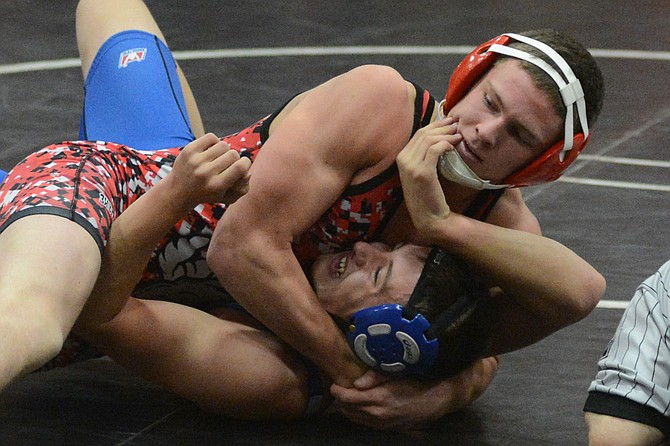 Clearwater Valley's Carson Morrow finished his first match Thursday night, Dec. 8, with a pin.
Stories this photo appears in:

Prairie will host that school's only home wrestling event of the season starting at 5 p.m., and tonight's dual will mark the first Central Idaho League event of the season. Clearwater Valley/Kamiah co-op and Grangeville wrestlers will be competing, as will Orofino and Potlatch. Elsewhere, in girls basketball action, tonight holds the Grangeville league opener, a cross-county contest with Prairie at Kamiah and, perhaps, CV's first win of the season. In boys basketball action, Grangeville visits Clearwater Valley and Prairie travels to Troy.