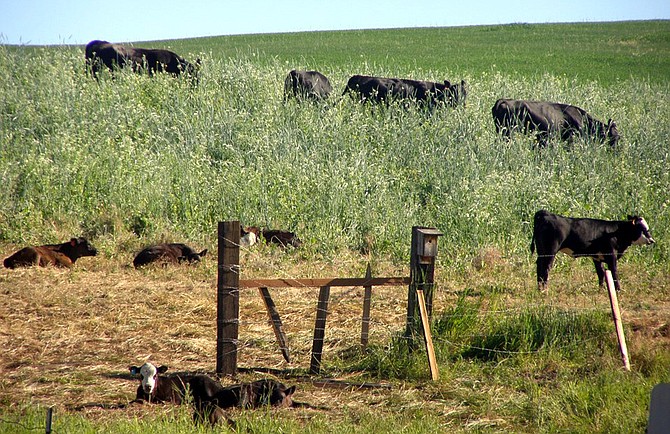 Cow-calf pairs grazing cover crops. Grazing management is important for success when grazing cover crops. The grazing system a producer uses will be based on location and layout of the field, fencing, access to water and labor availability.
Stories this photo appears in:

Method gaining momentum for soil health, forage needs
Planting cover crops as a rotational crop to improve soil health has gained a great deal of momentum across the country. The farmers in the upper mid-West have been the leaders in adopting this practice. In addition to improving soil health, cover crops are providing an excellent forage source for cattle producers.