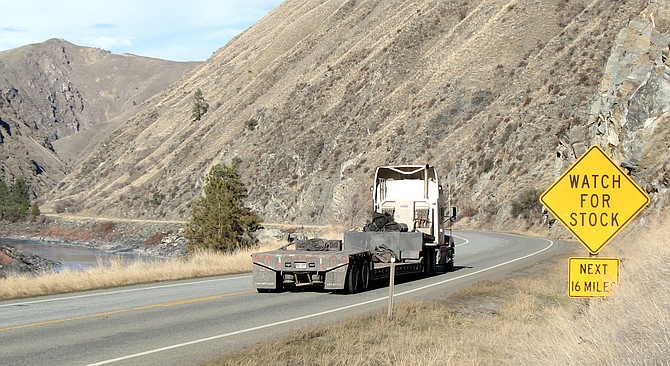 A sign warns to watch for stock north of Riggins on U.S. Highway 95.
Stories this photo appears in:

Open range:
"Open range is an interesting law from way back," said Doug Giddings, Idaho County Sheriff. The western open-range tradition originated from the early practice of unregulated grazing in newly acquired western territories, which was codified in the laws of Western U.S. as they developed written statutes, dating back to the 1880s.