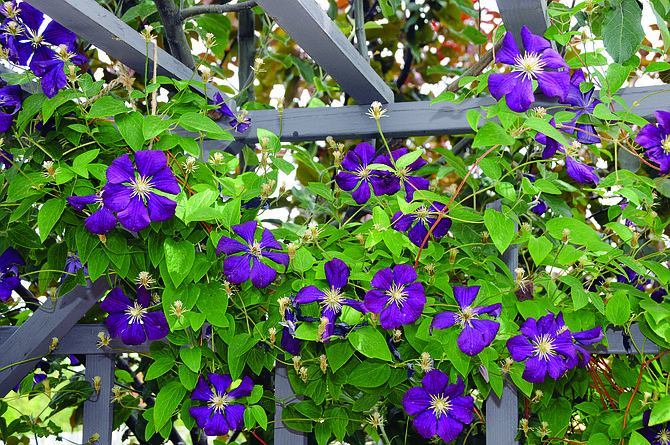 The clematis at the home of Dick and Ruth Oie on Highway 13 are fully flowered and climbing high this summer. Flowers are in a variety of purple, lavender and pink tones.
Stories this photo appears in:

CLEARWATER – The Clearwater Meal Center's luncheon for Aug. 3 has been canceled due to vacation Bible school. The next meal is set for Aug. 17, noon. Meals are served the first and third Wednesdays of each month at the Clearwater Baptist Church. All are welcome. Call 926-7776.