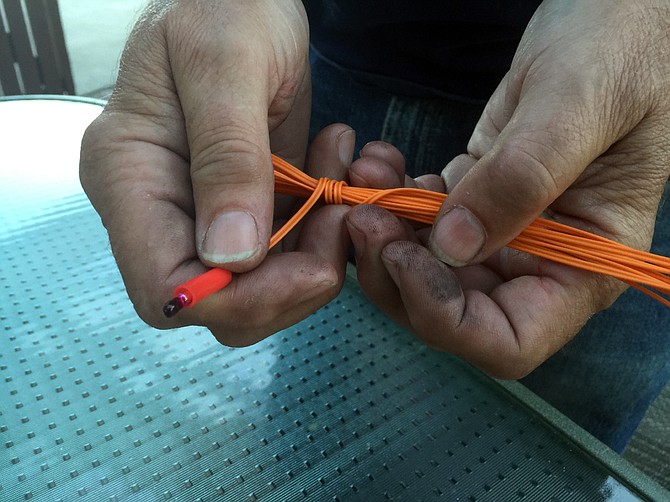 John Urbahn holds a squib, used to set off fireworks.
Stories this photo appears in:

Border Days: 'Rocket's Red Glare'
When John Urbahn started pitching in to help with the Border Days fireworks show, he helped his dad, Bob Urbahn, set up and launch a much smaller booming, glittering display than will be seen at the GHS football field this Independence Day. It has been four decades of joy for John Urbahn, who is about to mark his 40th year launching the July 4 fireworks with the Grangeville Volunteer Fire Department.