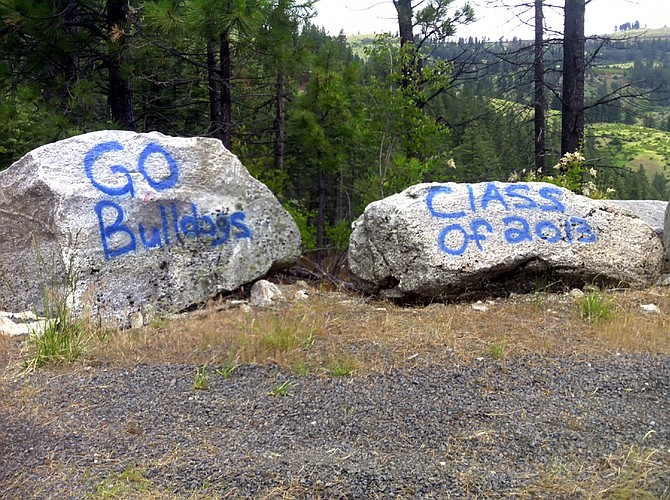 An example of graffiti on rocks along the Mt. Idaho Grade.
Stories this photo appears in:
Letter to the Editor
These graffiti need to be removed. It is proven that once it starts it will continue to spread because the "doers" of this graffiti think they can get away with more and more. It is time to put a stop to this and clean up what has already been done.