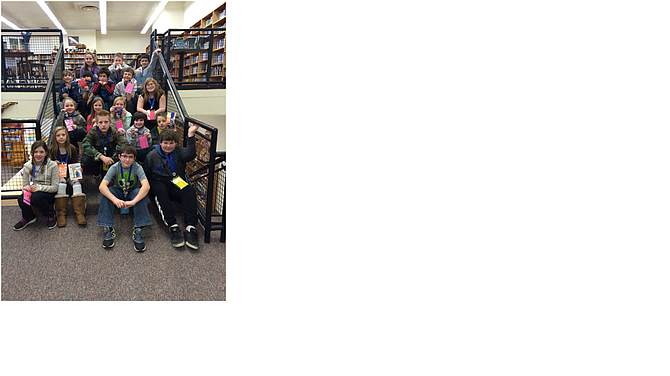 Contributed photo / Amanda Bush
Mrs. Bush's class at Grangeville Elementary Middle School (GEMS) proudly displays their Battle of the Books lanyards. Students receive a pin for each of the books they read. Teams of about five will compete in April by answering comprehension questions on this year's 20 selected books. Approximately 200 books have been read so far by the fourth- and fifth-grade students at GEMS. This program was spearheaded by parent volunteer Katie Told and Principal Dr. Anderson, who have both seen its ability to motivate young readers.
Stories this photo appears in:

CLEARWATER — The Elk City Wagon Road committee is meeting Saturday, April 2, 11 a.m., at the Clearwater Grange Hall. Following the meeting will be a potluck lunch. The museum will also be open to the public from 11 a.m. to 1 p.m. Plans are being made for a May museum party and for the July celebration of the wagon road. Anyone is welcome at the meeting.