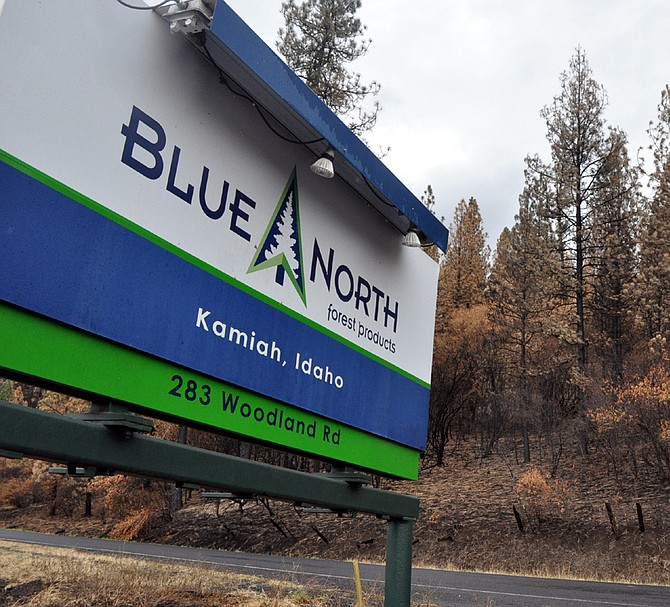 Blue North Forest Products at Kamiah.
Stories this photo appears in:

Faced with having to close the Kamiah mill, in October 2015, Blue North Forest Products approached Idaho Forest Group about buying out its assets and timber position, Blue North operating manager Bill Mulligan confirmed to the Free Press Monday morning, May 16. IFG is in the process of completing the buyout, subject to "various closing conditions" IFG now anticipates will be met later this month.

IFG 'intent' to dismantle mill unconfirmed
With very little advance notice, more than five-dozen mill workers got the word from Blue North Forest Products ownership May 3: that the mill is closing, that market forces have swallowed up the business, and that unlike the other times the plant has shut down, this time, "this is the end." Last week, the Free Press reported buyer Idaho Forest Group anticipates the sale will be complete by mid-month.