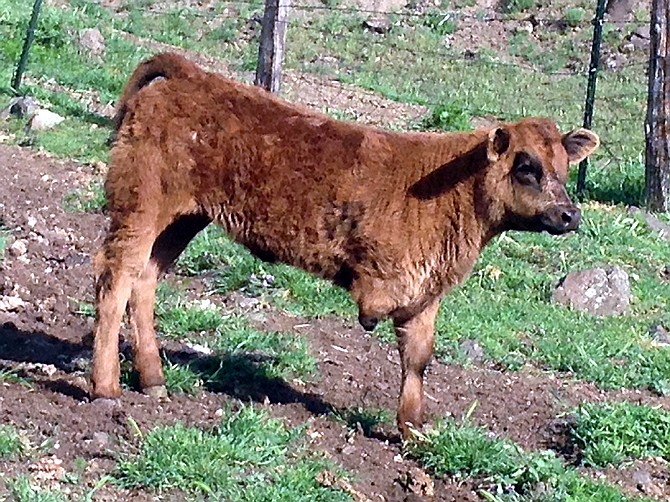 This calving season, Riggins rancher, Doug Boggan, had a deformed calf born. Bluetongue could possibly be the cause.
Stories this photo appears in:

Livestock-wildlife disease interaction
"Certain livestock/wildlife interaction can be a problem, most wildlife interactions are not," said Roy Kinner, senior conservation officer for Idaho Fish and Game. Unfortunately, disease transmission from wildlife to livestock and vice versa does occur. This creates a challenging animal health issue for livestock owners, animal health authorities, and wildlife conservationists.