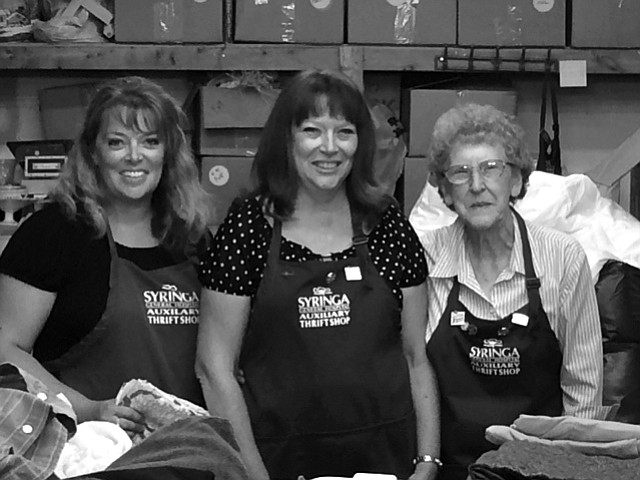 Contributed photo / Kristi Brooks
It's three generations of volunteering at Syringa Thrift Store. Pictured (L-R) are Dawn Schoo, her mom Linda Arnzen, and her grandmother, Norma Bruegeman, all of Grangeville. The trio volunteers at Syringa Thrift Store donating their time on a consistent weekly basis. "This is a great example of instilling philanthropy in family values through the generations," said store manager Kristi Brooks. "The giving of one's time for a greater cause."
Stories this photo appears in:

Red River Hot Springs is under new management. As of May 1, Todd Clift took over the springs and said he is looking forward to the summer season. Summer hours start the week before Memorial Day. Call the office at 842-1587 or cell 842-553-3514.