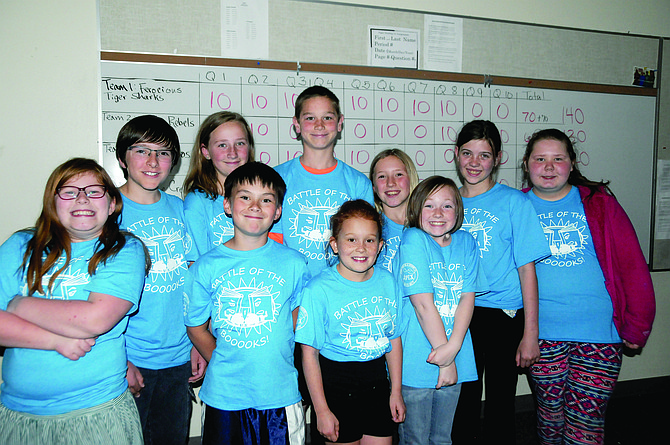 Grangeville Elementary Middle School Battle of the Books winners — who went 10 rounds in the final contest — are shown against their scoreboard. They are (front, L-R) Maggie Kohrman, Reese Pollan, Tesslynn Beeson and Sydney Roach and (back, L-R) Toby Stoner, Alyson Schiess, Thomas Kaschmitter, Tabitha Stoner, Sydney Newson and Abbigail Sandoval.
Stories this photo appears in:

Fourth and fifth graders battled it out at Grangeville Elementary Middle School in May. It wasn't a typical battle but a battle of wits and skill … it was the "Battle of the Books." "We have been very excited to be able to offer this program this year, thanks to a grant from Grangeville Community Foundation," said GEMS Principal Dr. Susan Anderson.