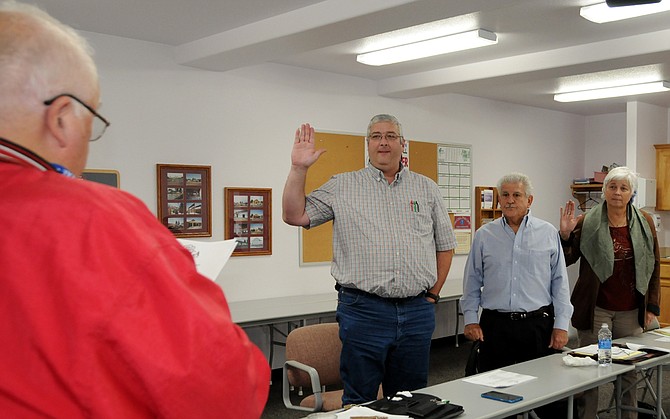 Syringa Hospital Board Chair Al Bolden discusses the informal swear-in with new trustees (L-R) Gunther Williams, Ted Sellitti and Jo Hardy. All three, if they choose, will need to file for candidacy and run for election in May 2017, as they all were appointed to fill elected terms of former board members. Sellitti replaces Dick Tucker while Williams and Hardy replace Craig Spencer and Judy Scribner, respectively. An official swear-in will be held Nov. 7 at Soltman Center.
Stories this photo appears in:

Three members appointed to open positions
"I move we have a moment of silence to honor Dick Tucker and that we name the Kooskia Clinic the Dick Tucker Syringa Clinic," said trustee Twila Hornbeck at the Oct. 25 Syringa board meeting.