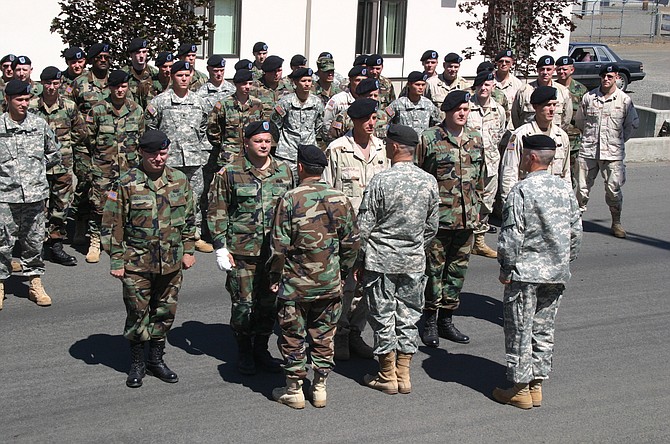 Free Press Photo
National Guard soldiers in the 126th Engineering Company stand at parade rest during a Freedom Awards Ceremony Aug. 11, 2006. Soldiers were honored for their mission in Iraq. Brigadier General Alan C. Gayhart attending the ceremony at the Grangeville Armory.
***
Have a photo you would like to see published in this spot?
E-mail your historic photo with details to: Freepressnews@idahocountyfreepress.com
Stories this photo appears in:

November 8, 2006 • A Fall 2007 relocation is set for the Forest Service supervisor's district offices.