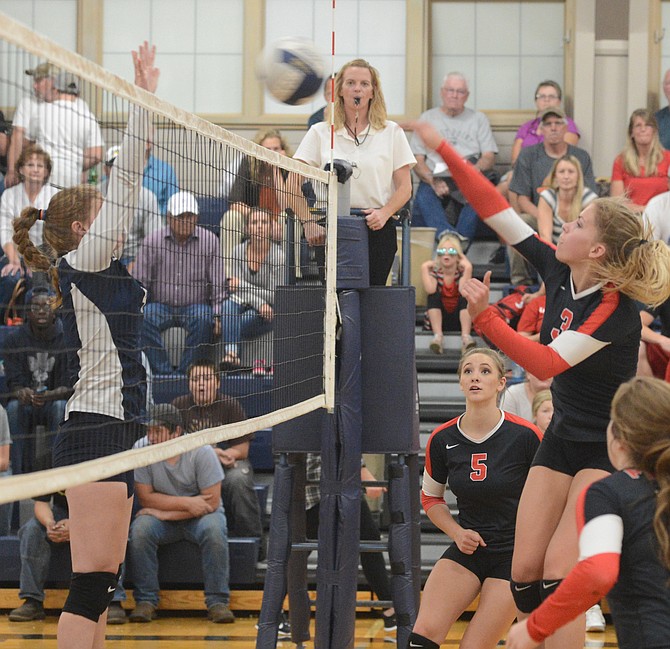 Grangeville outplayed Prairie during the fifth set last Thursday night, Sept. 15, at GHS, partly on the strength of Paige Lindsley's play in the middle. Prairie's attacks frequently went through Chaye Uptmor (right), whose hitting challenged the Bulldogs.
The teams will rematch Oct. 11 at Prairie.
Stories this photo appears in:

Volleyball
It had been years since Grangeville last beat Prairie in volleyball, and the Bulldogs pulled a narrow win from a close contest Thursday night at GHS, with five sets tipping in the Bulldogs' favor (25-27, 25-16, 17-25, 25-20, 15-12) on the strength of several well-timed spikes by Maicee Conner.