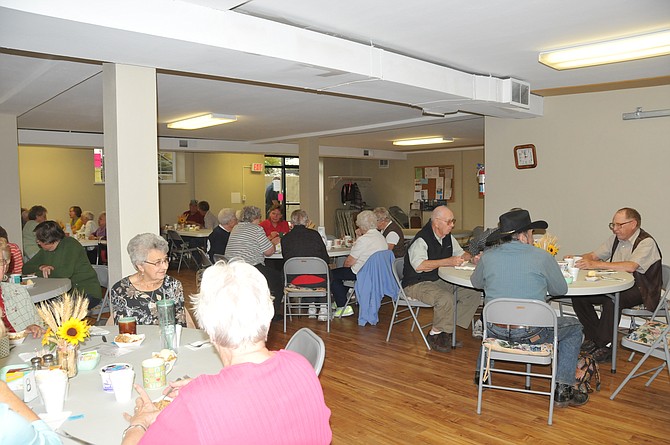 Senior Citizens from the Cottonwood, Greencreek and Craigmont area enjoy socialization prior to their meal at the recently renovated Cottonwood Community Hall Sept. 20. The City of Cottonwood received a grant to finish the hall's basement. The Prairie Senior Citizens are primary users of the facility, and meet Tuesdays at noon.
Stories this photo appears in:

Up until about a month ago, seniors in Cottonwood would gather weekly at the Cottonwood Community Church. The Prairie Senior Citizens officially made their transition to the basement of Cottonwood Community Hall after the city recently finished major renovations. About 35 area residents gathered Sept. 20 for a hot meal and conversation. Friends updated each other on family news and reminisced.