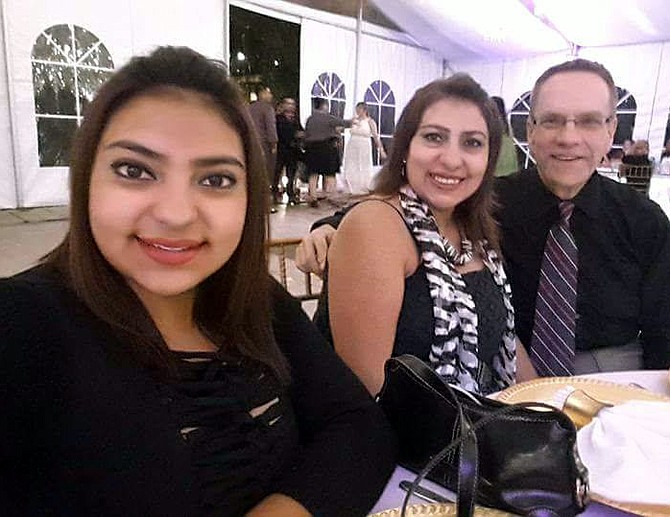 At right, Marcus Scheibe with his (L-R) stepdaughter, Rashel, and wife, Karla.
Stories this photo appears in:

'We are definitely excited to have him on board'
A familiar face is taking the helm at Mountain View School District 244. The board voted July 27 to hire Marcus Scheibe as the new district superintendent. "I had said, if there was one place I would want to go to, it would be here," Scheibe said.