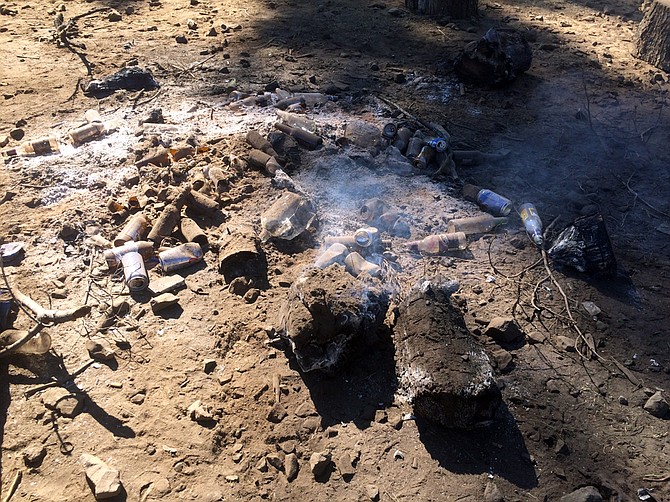 A portion of the bottle and can debris left behind at Milner Trail site.
Stories this photo appears in:

Letters to the Editor
Last Sunday, July 30, while riding the Milner Trail (along the Grangeville-Salmon Road) we came across this shocking site! Not only did these partiers leave a horrible amount of alcohol cans and bottles and trash strewn for hundreds of feet all around (even clear into the forest) but they also left a smoldering smoking hot fire!