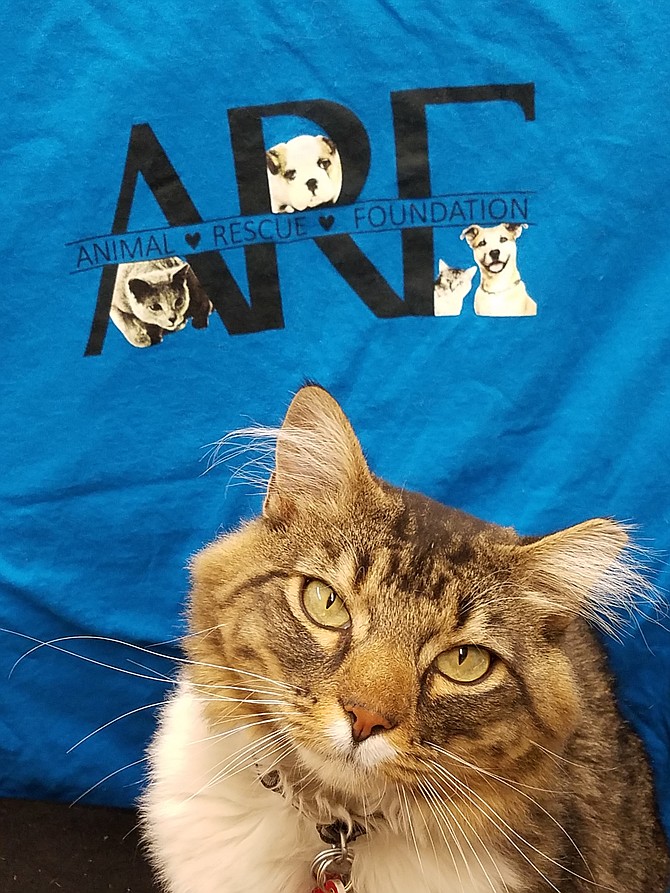 Ace's JJ the Cat said, "Please (meow), please (meow), please (meow)" keep voting for ARF every day through Aug. 31st to help ARF win $5,000 to help fund building an animal shelter in Grangeville! It's easy to vote and it's free! Go to www.rogersmotors.com/toyota-choose-your-charity or www.arfshelter.org or www.facebook.com/arfshelter.org. "Meow meow!!" (that's thank you!) Vote every day!
Contributed photo

Stories this photo appears in:

Tonya J. Kennedy, MMC of City of Grangeville (clerk), has earned the designation of master municipal clerk (MMC), which is awarded by the International Institute of Municipal Clerks (IIMC), Inc.