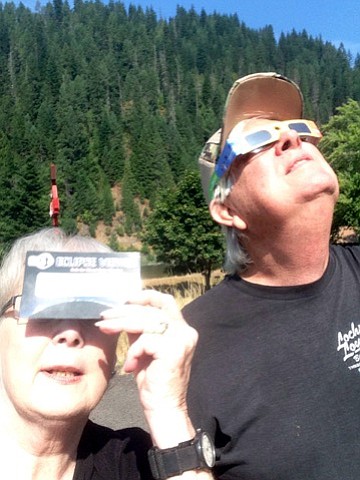 Eclipse 2017 - Watching from 'downtown Lowell' were Free Press correspondent Marie Smith and her husband, Mike.
Stories this photo appears in:

A celestial rarity turned eyes skyward Monday morning, Aug. 21, as the region took in a solar eclipse. While not in total eclipse, Idaho County experienced about a 94 percent totality, enough for darkened skies around 10:27 a.m. to create a temporary dusk, enough to activate streetlights.