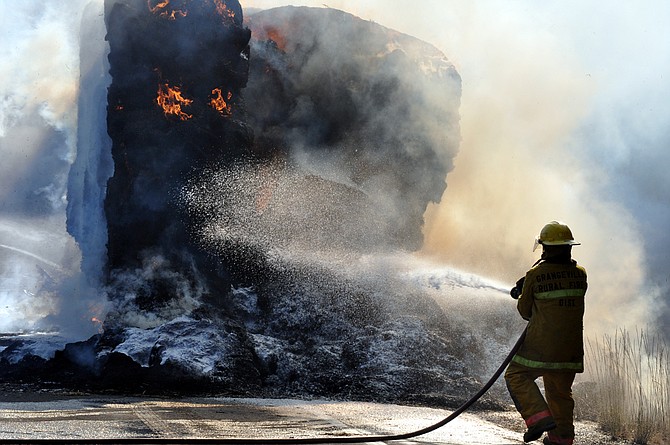 A firefighter with Grangeville Rural Fire Department puts a spray of water on burning straw bales. Last Thursday, the load caught fire, quickly spreading to and consuming the semitruck and trailer.
Stories this photo appears in:

Commercial truck traffic was blocked for several hours last Thursday evening as multiple local, state and federal firefighting agencies attacked an enflamed straw bale load atop an engulfed semitruck and trailer to prevent a wildfire start into the canyon. A vehicle mechanical problem is the suspected cause for the Aug. 18 fire reported seven miles north of White Bird on U.S. Highway 95 that destroyed a 12-ton load of straw bales, a 1992 Volvo semitruck and a 42-foot trailer. No injuries were reported.